"Villa Montessori" center
The ''Villa Montessori'' building was designed with the participation of experienced Montessori teachers, construction and interior design experts. Our goal was to create a warm and bright space, where everything contributes to the children's' development in a safe and comfortable environment. The building has panoramic windows that provide natural lighting. Natural light is necessary for the development of children combined with normal growth and work with Montessori materials. Modern environmental systems accurately regulate the temperature, maintaining it at a comfortable 22-24 ° C, and humidity at 50%. The structure was built and decorated using only natural, locally sourced materials including stone, travertine, Armenian basalt, tuff, vinyl floor, wooden doors, high-quality tiles. The floors are also heated, allowing for the children to play across the surface in comfort. The environment is safe: Wires and outlets are kept out of reach of children.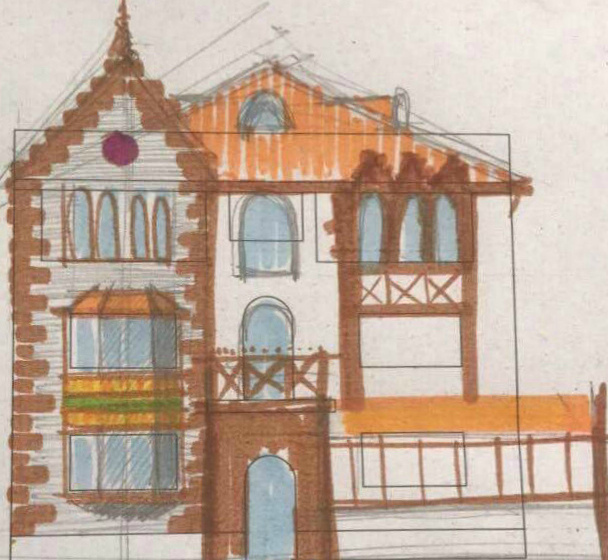 The Montessori method pays much attention to scientific study of the surrounding environment. The courtyard contains vegetable gardens as well as, flowers and other plants. This is designed to harmonise children's' relationship with nature. The building and rooms were designed with child-friendly proportions in mind. We have low and small sinks, toilets, chairs, and tables, so that children can carry out their actions as much as possible. Himalayan salt wall, on each floor keeps the air fresh and clean. The kitchen, situated on the Villa Montessori centre's On the lower floor is equipped with high-quality appliances, and a dining room for children. A pleasant atmosphere, calm colour arrangements, as well as an aquarium contribute to developing a good appetite and the ingestion of exceptionally healthy food. On the same floor there is a modern sports hall where children can play sports, judo or dance. The first floor is for the Montessori 3-6 group. The space is divided into thematic zones, by areas of study and interests.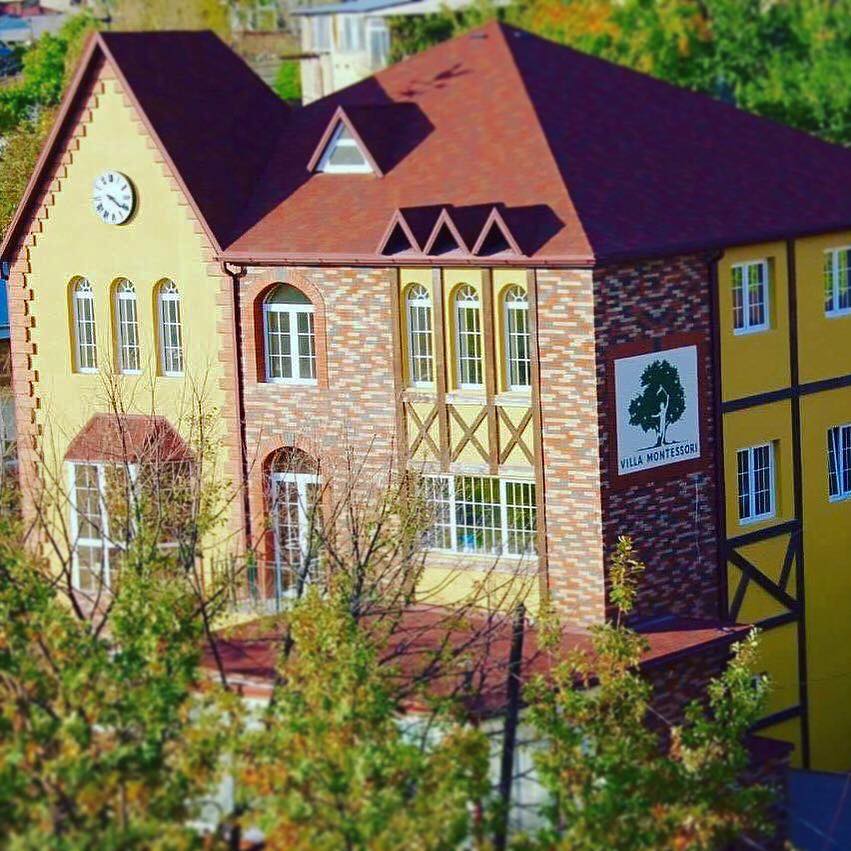 The environment is equipped with a variety of materials, developing the child's potential and making him self-confident and independent. The second floor is designed for the Toddler group, where there are all the necessary Montessori materials that contribute to the development of the child in the first years of life. The third floor training centre holds classes for pupils from grades 1 to 9 strengthen their knowledge gained in school, as well as study individual subjects such as languages, mathematics, and chess. A library equipped with computer stations can also be found on the third floor. Choosing an accessible and effective method for children, we are sure that here they will be very happy.